DENVER - There was a day when a lot of people thought a concussion just meant a bump on the head. We've learned the hard way it can be much more serious. Fortunately, a pair of 7Everyday Heroes are volunteering their time to educate everyone they can. Doctor Brooke Pengel is a sports medicine physician at Rocky Mountain Hospital for Children.
News Related Content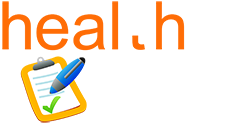 Access information about your health and connect with our staff by creating an account during your next appointment. This safe and convenient online patient portal allows you to:
Request non-urgent medical advice
Schedule appointments
Obtain visit summaries
Order medication refills
View lab results
Already have an account?
Take advantage of this resource today!
This site is for informational and non-urgent communication purposes only. Call us directly if you need to discuss an urgent issue or need to be seen today.