June 16, 2010 - Jacques D'Astous, MD, pediatric spine surgeon from Shriners Hospital in Salt Lake City, Utah visited Rocky Mountain Hospital for Children to teach the providers from Rocky Mountain Scoliosis and Spine casting techniques for Early Onset Scoliosis. Dr. D'Astous' visit was made possible by the work of the Infantile Scoliosis Outreach Program based in Denver, CO.
The casting technique was developed by Ms. Min Mehta, MD from the Royal National Orthopaedic Hospital inLondon and Stanmore, England. Thistechnique involves serial (every 3 months) casting of a young child's trunkto slowly correct a spinal deformity. Although not an appropriate technique for all kids, itprovides an option for early management in the right children.
News Related Content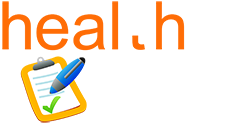 Access information about your health and connect with our staff by creating an account during your next appointment. This safe and convenient online patient portal allows you to:
Request non-urgent medical advice
Schedule appointments
Obtain visit summaries
Order medication refills
View lab results
Already have an account?
Take advantage of this resource today!
This site is for informational and non-urgent communication purposes only. Call us directly if you need to discuss an urgent issue or need to be seen today.