When Grandview High School football player Jake Snakenberg died from Second Impact Syndrome, caused by multiple concussions, RMHC's Karen McAvoy, Psy.D, didn't realize that her interest as his school psychologist would lead her to become a national authority on concussion.
McAvoy's research and advocacy for a multidisciplinary, community-based protocol recently led to her inclusion on a concussion panel at the Centers for Disease Control. Their work has resulted in a new fact sheet, "Returning to School After a Concussion: A Fact sheet for School Professionals."
Read more at Rocky Mountain Hospital for Children.
News Related Content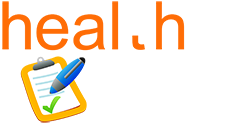 Access information about your health and connect with our staff by creating an account during your next appointment. This safe and convenient online patient portal allows you to:
Request non-urgent medical advice
Schedule appointments
Obtain visit summaries
Order medication refills
View lab results
Already have an account?
Take advantage of this resource today!
This site is for informational and non-urgent communication purposes only. Call us directly if you need to discuss an urgent issue or need to be seen today.